Project Highlights
200-acre business park powered by the sun

NYS certified Shovel-Ready parcels

Access to advanced solar technology & reduced energy costs
Strategically located within one day of 40% of entire U.S population
Design a building that suits your specific needs

Scenic location on the Niagara River in the Town of Tonawanda
Shovel-Ready Parcels Available
Riverview Solar Technology Park is a great option for companies that are looking for a new building that is specifically designed with their needs in mind. TM Montante Development works with companies to develop and construct unique buildings that incorporate solar technology and green building techniques. As all land at Riverview Solar Technology Park is NYS Shovel-Ready certified, the construction process for new buildings is streamlined and has a more predictable timeline.
Zoned for a variety of uses
Attractive buildings with modern aesthetics and amenities
Significantly reduce your carbon footprint by offsetting traditional energy usage
Existing utility infrastructure
Take advantage of various incentive programs
Convenient location near downtown Buffalo and Canadian border
For more information, call us today at (716) 876-8899.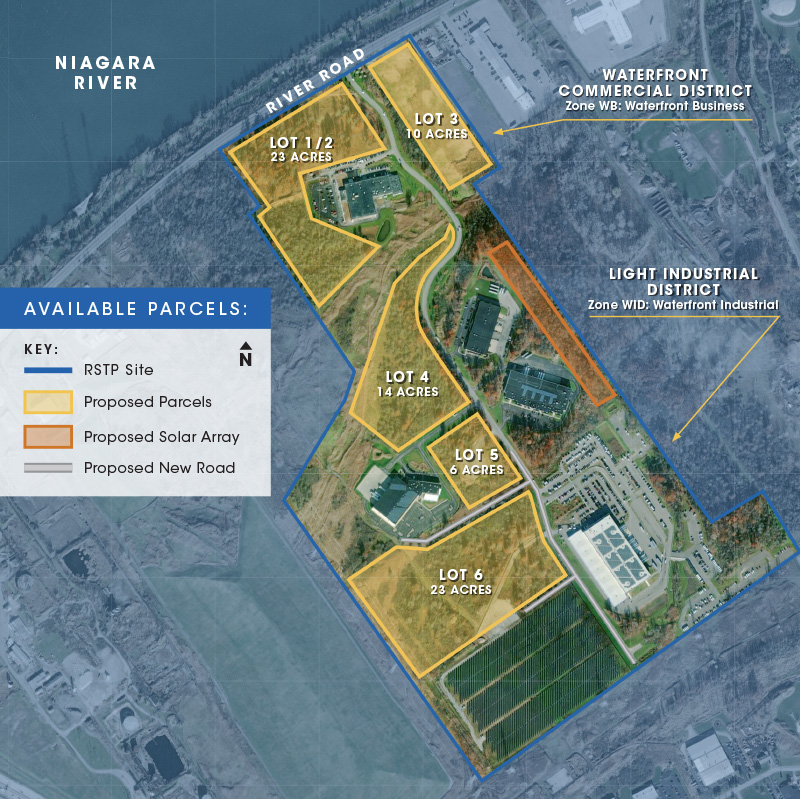 Commercial Space
Riverview Solar Technology Park is an ideal location for businesses of any type looking to lease modern commercial space, including corporate offices, research and development labs, warehouses, and light manufacturing operations. There are currently commercial spaces available ranging from 10,000 square feet to 60,000 square feet in size.
Clean, solar-generated electricity reduces energy costs
All buildings on-site are easy to maintain with attractive, modern aesthetics and amenities
Will renovate to suit your business's needs
Innovative green building techniques were employed, making all tenant spaces more energy efficient and cost effective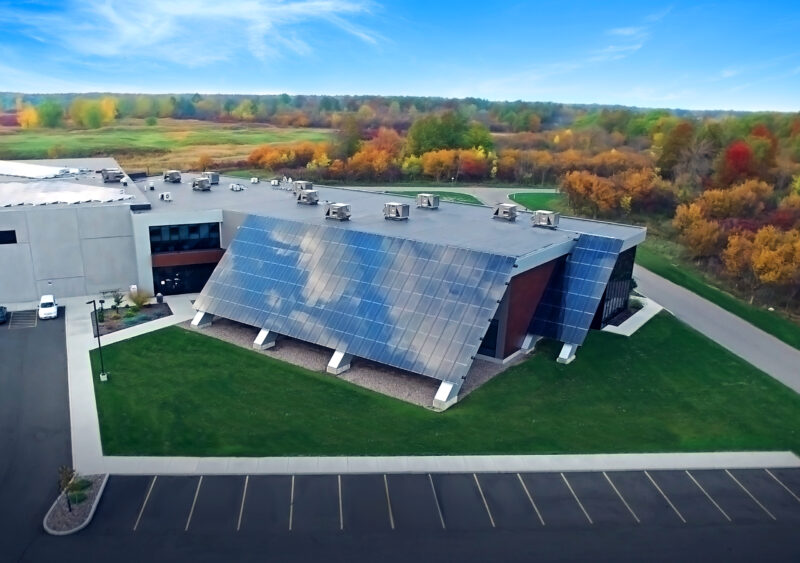 Solar-Powered
Riverview Solar Technology Park utilizes a variety of solar applications to ensure our tenants have access to a renewable energy source, stabilized energy costs, and mechanisms for meeting corporate sustainability mandates. Tenants at Riverview Solar Technology Park benefit from solar energy in the following ways:
Saving money on their energy costs by offsetting traditional energy usage with solar energy.
Significantly reducing their carbon footprint, which allows them to minimize the environmental impact.
Demonstrating a strong commitment to creating a better world for customers, employees and surrounding communities.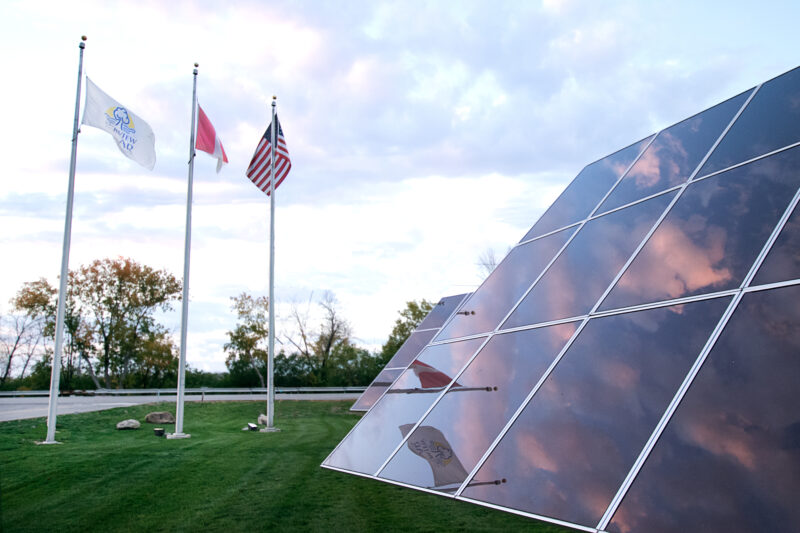 A Picturesque Setting
Scenic location on the Niagara River in the Town of Tonawanda
Within 1 mile of the I-190 & 1-290
Less than 15 minute drive to both downtown Buffalo & Niagara Falls
Strategically located within 15 minutes of 3 Canadian border crossings and 2 international airports
Within 100 miles of Toronto, one of the largest metro areas in the world
Situated within 500 miles of many major markets in the U.S. and Canada, including New York, Boston, Washington D.C., Baltimore, Philadelphia, and Montreal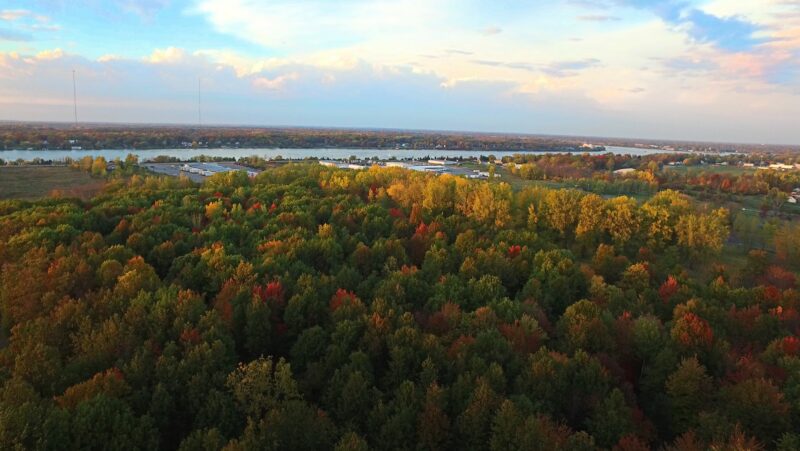 Development History
TM Montante Development completed the new 88,000 square-foot facility at Riverview Solar Technology Park in 2014. This state-of-the-art building uses solar panels to generate electricity and also provide additional benefits, such as shading, with wind and rain protection.
In addition to the solar aspects, the building features other innovative sustainability technologies, including low-flow water technology and fixtures, and dedicated bio-beds, which dramatically reduce water consumption and provide underground water retention for storm water management and soil erosion control. TM Montante Development incorporated LEED characteristics throughout the building that are expected to reduce energy costs by 30-40 percent. The signature 100kW solar curtain wall is predicted to replace 1 million kilowatt hours of fossil fuel-sourced electricity over a 10-year period.
The park currently has commercial spaces available ranging from 10,000 square feet to 60,000 square feet in size.
Interested in Riverview Solar Technology Park?
Please complete the form below and our team will get back to you with more information.