Project Highlights
Modern residential units
Neighborhood retail
Class A office space
On-site and secure parking
Walkable streets
Pedestrian and bike-friendly
On-Site Public Parking Garage
750 secure parking spots across 2 fully covered floors
Guaranteed leased spots available for $75 per month
Hourly parking available 24/7/365 starting at $1.50 per hour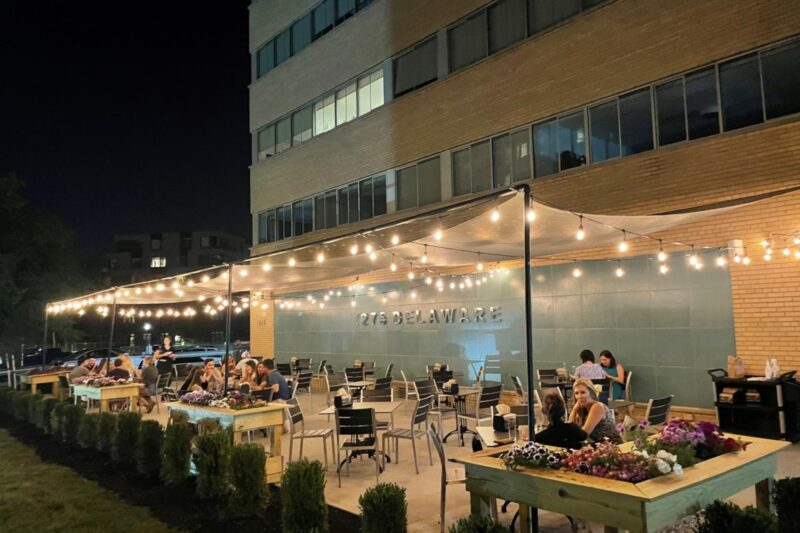 Development History
TM Montante Development is hard at work redeveloping the former hospital site into a pedestrian-friendly district that provides easy access to services and amenities. Since acquiring the site, we have successfully removed more than 4,000 tons of contaminated soil and cleared approximately 700,000 square feet of existing building space. The implosion of  the 11-story main hospital tower overlooking Gates Circle on October 3, 2015 was symbolic of Buffalo's renaissance, and a critical and exciting milestone in the former hospital site's physical transformation into a vibrant mixed-use urban district.
In 2017 and 2018, we installed new infrastructure at the site, most notably new roads that will connect the site to surrounding neighborhoods and allow easy circulation throughout the site. To date, four buildings have been completed on the former hospital site since TM Montante Development's acquisition, including 1275 Delaware, the Lancaster Square parking garage, a 53-unit Continuing Care Retirement Community, and a senior affordable housing project for People, Inc.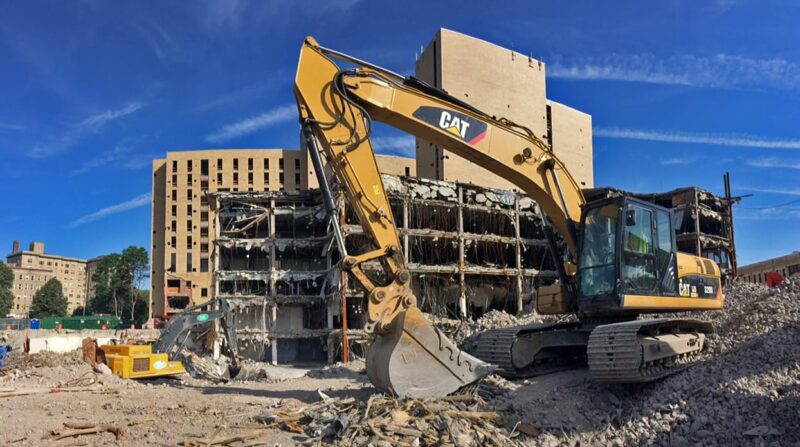 Future Plans
There are four additional development projects that we anticipate completing in the coming years. For more information about leasing opportunities at these future development projects, please contact us today!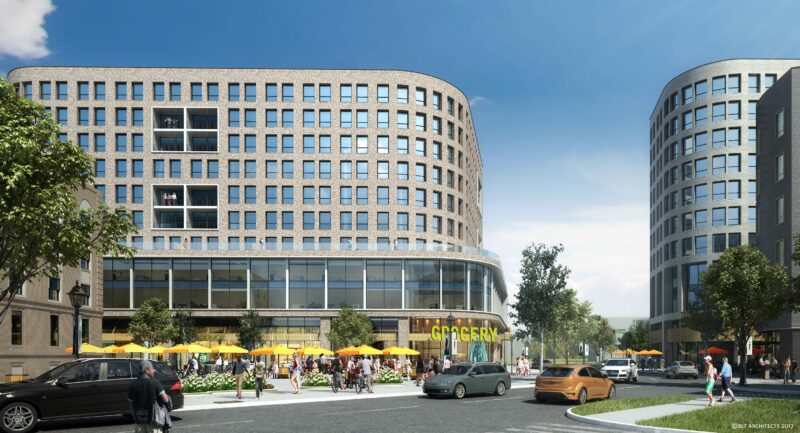 Interested in learning more?
For more information about this project including leasing opportunities, view our related properties below.