Full Building Available
The majority of the building is column-free for a 9,165 square foot space ideal for retail, restaurant, brewery or entertainment venue. View Potential Floorplans
Beautiful Blank Canvas for Brewery or Distillery
512 3rd Street is a 9,165 square foot structure that is ideal for a brewery, distillery or tap room. Despite playing host to 9 million annual visitors, the City of Niagara Falls still does not have a brewery or tap room that capitalizes on this massive seasonal market and world-famous destination.
The building has an interesting history that a brewer could use for branding purposes. Originally built for an auto dealership, it later became a renowned blues club that played host to B.B. King, Muddy Waters and Buddy Guy. It is steps from the Niagara River and Canadian border crossing – renowned bootlegging locations during Prohibition.
Notable Amenities
Outdoor courtyard
High profile intersection (Main & 3rd)
Walkable to state parks
Adjacent to other restaurants and cafe
Visible to 8,700 vehicles a day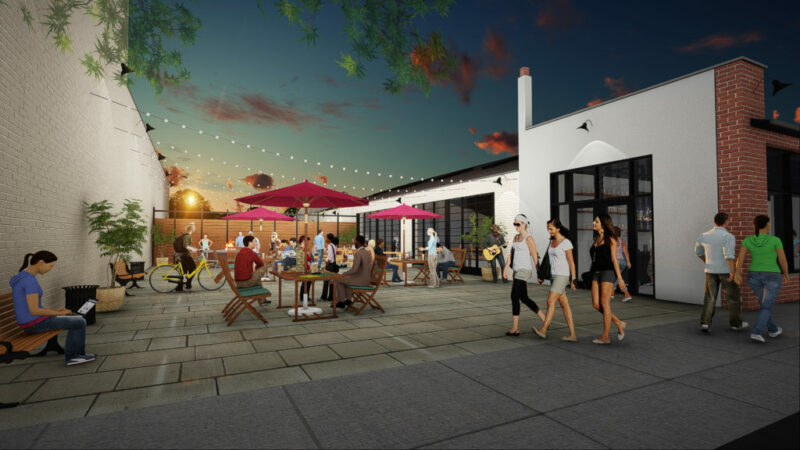 Property Management Services
Our commercial property management team provides reliable, prompt, and professional services.
Property owners can expect: 
Swift Maintenance & Repair:

All requests will be handled in a timely manner.

Preventative Maintenance:

Performing proactive maintenance to avoid smaller issues from becoming larger issues.

Cost Savings Administration:

Making operational recommendations for long-term savings.

Risk Management: Finding the most effective ways to avoid, control, and transfer risks for the property.
Interested in 512 Third Street?
For more information about this property including leasing details, please fill out the below form.
"*" indicates required fields